Leon & Lulu needs a song. Something short, snappy and impossible to get out of your head. Remember those Baby Back Ribs? Plop, Plop, Fizz, Fizz? Give Me A Break…there are hundreds of them, local and national. Father and Son, Give Us a Call. No joke! It's The Real Thing.
Like a Good Neighbor, you can help us find a song that is Magically Delicious. Singing it could be the Best Part of Waking Up for you every day. Of course, if you prefer waking up to a little affectionate kiss, remember that Every Kiss Begins With K. Make it Last a Little Longer with Big Red.
The winner will receive $1,000, a big bag of Leon & Lulu Loot, and dinner for four at Three Cats, as well as unlimited acclaim, much like Randy Newman and Barry Manilow, jingle writers extraordinaire.
Think of how many of us know all the words to the Oscar Meyer Weiner song (both official and R rated versions). I'm a Big Kid Now but I'm still singing that nifty tune.
This is your chance to Double Your Pleasure, Double Your Fun while you are stuck in the house or perhaps just Stuck on Bandaids.
You can help us. Like a Good Neighbor. Write the Leon & Lulu ear worm. I'll put on my Sexy Specs and start judging.
Truly, I'd like to teach the world to sing but will be happy with one snappy song that thrills the Leon & Lulu Listener.
Submissions are due by 11:59pm on June 15. Scroll to the bottom of the page for entry information.
The top ten contestants will be rolled out starting June 20 with the winner being announced July 1st.
If you need have questions, need directions while On The Right Track To Nine Mile and Mack or need more info about L&L contact us at jingle @ leonandlulu.com.
Your toe tapping friend,
Mary Liz

Devin Scillian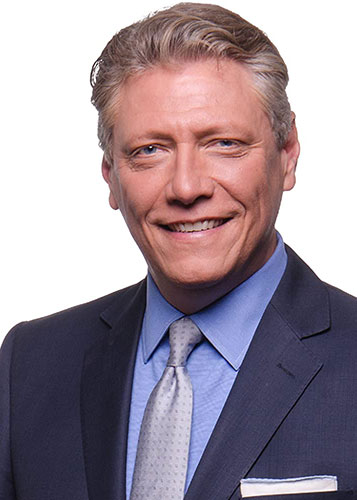 An award-winning musician and songwriter in his own right, Devin Scillian is one of the most trusted local news anchors in southeast Michigan. In addition to his nightly newscasts, he moderates Flashpoint, WDIV Channel 4's Sunday morning news program. He is also a best-selling author of children's books.
Ann Delisi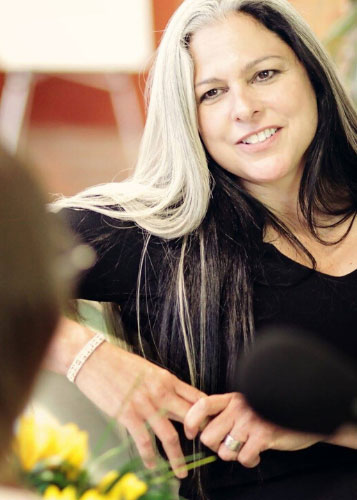 A local legend in the music media community, Ann Delisi of Ann Delisi's Essential Music (ADEM) on WDET 101.9 FM is not only a music wonk, but a bona fide promoter and supporter of the arts. She is known not only for her ear, but also for hosting thoughtful and entertaining live in-studio performances, interviews and special features.
Ellen Doster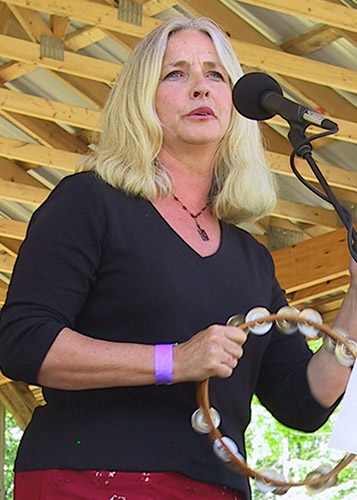 Local performer Ellen Doster is best known for her recent work with Royal Oak Stagecrafter's sold-out ensemble hit, Sondheim on Sondheim. But she's also been entertaining Michiganders for years with her 50s-60s tribute band, the Rickety Nelsons and her old-timey jug band, The Motor City Sidestrokers.
Mary Liz Curtin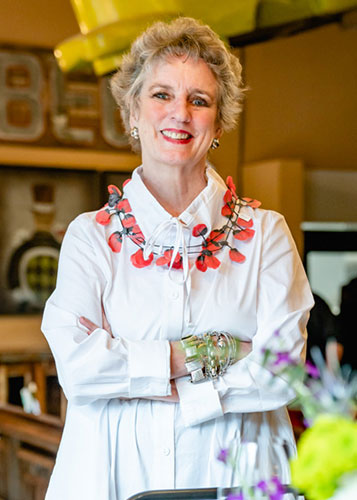 Mary Liz does not have a musical bone in her body but she has a dream and that dream is having a jingle that will put Leon & Lulu in the musical history books.  If you'd like to know more about L&L to make your composing easier, contact her at ML @ leonandlulu . com
No purchase of services is necessary to enter or win. Submission does not indictate a contract between Leon & Lulu and the submitter. Leon & Lulu reserves the right to reject any submissions that are offensive, illegal, or tasteless (sexually explicit, obscene, pornographic, violent, discriminatory, illegal, offensive language, threatening, profane, and/or harassing). You must be 18 years of age or older, or be able to provide written consent from a parent or legal guardian. By submitting,  you waive any and all moral rights to the submitted work with respect to any use by Leon & Lulu, Mary Liz Curtin, or Three Cats Restaurant. Leon & Lulu shall have the perpetual, worldwide right to publish and use the entries in any way, and in any media for trade, advertising, promotional, and/or other purposes as they and/or its designees may determine without further consideration to Submitter or any third party.
By participating in this contest, participants waive all rights to claim punitive, incidental and consequential damages, attorney's fees or any damages. The prize winner waives all rights and indemnify Leon & Lulu against any lost or liability resulting from receiving a prize. Winner's name and jingle will be posted on leonandlulu.com and be used on Leon & Lulu's social networks.