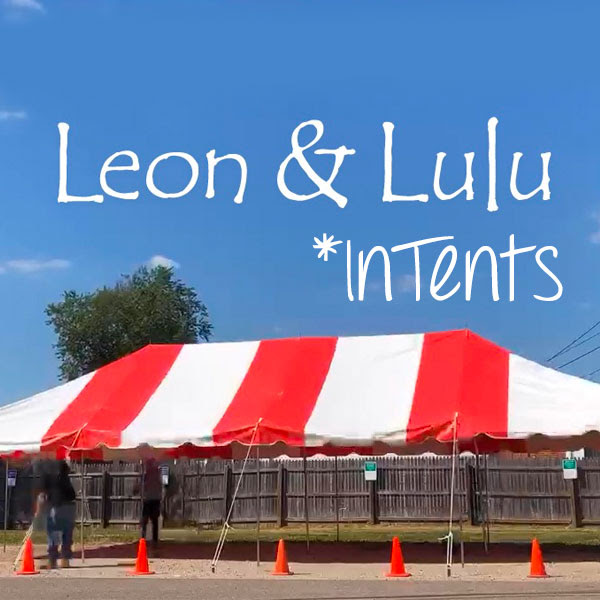 - There's An Event In Our Tent -
In-Tents Artists' Market
TODAY IS THE FINAL DAY
Sunday, October 18, 11am-5pm
We've got a tent! Two giant tents, actually and soon they will be filled with fabulous art by Michigan artisans.
As I am sure you know, we are unable to hold our many indoor events. All of them involve getting as many people into this store as we can, which is a very poor idea this year.
So we bought two tents and are happy to announce The inTents Art Fair.
Shop and support these talented makers during the In-Tents Art Fair, located behind The Show. Then head into Leon & Lulu for even more fabulous finds and enjoy a delicious meal at Three Cats.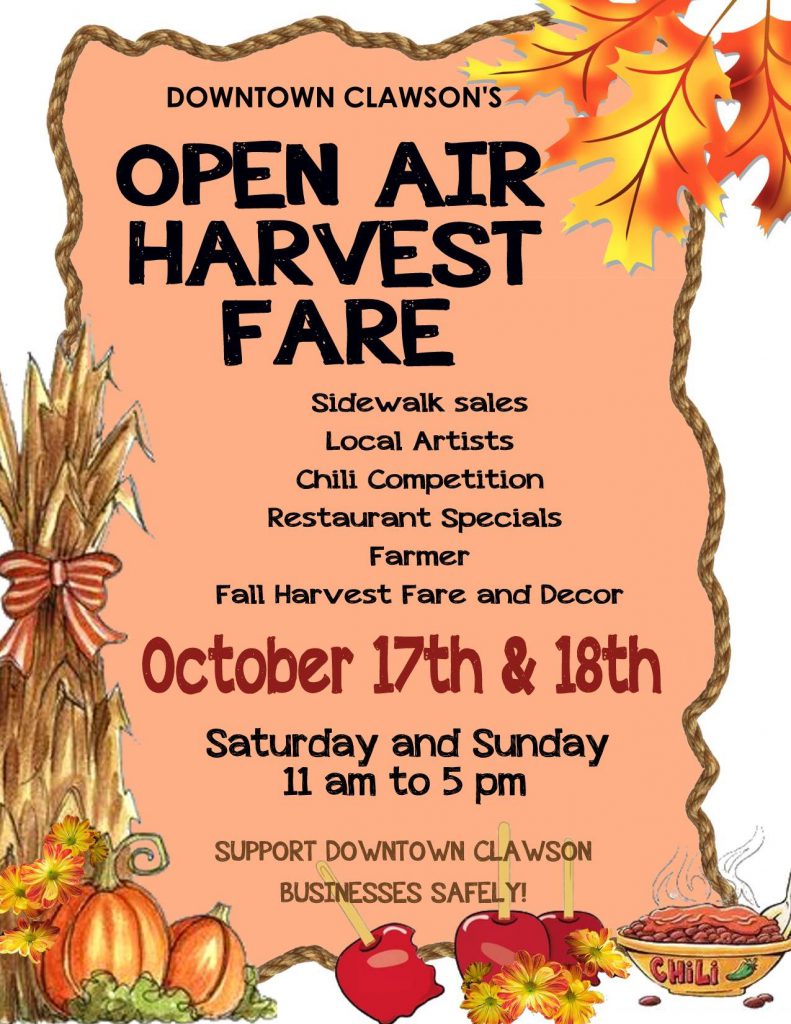 THIS WEEKEND IN DOWNTOWN CLAWSON
OPEN AIR HARVEST FAIR
Stroll Downtown Clawson and enjoy the fare Fall on offer. Artist fare, Restaurant fare, Fall decor fare. We have it all.
Artists, food truck, restaurant Fall food & drink specials and farm fall harvest goods and sidewalk sales will be set up and ready starting at 11am.
Be sure to stroll to all the restaurants and get your vote in for the chili competition. Noon to 4pm. Mojave Cantina, Pumachug, Detroit Burger Bar, White Wolf, Tavern on the Main, Whiskey Taco Foxtrot and Three Cats are all competing.
Take in a special Fall cocktail, pick up great baked goods, candy apples or a snack from the Salt & Sugar food truck too.
Pick up pumpkins, cornstalks and mums for your outdoor decor.
Come in costume and our roving costumed ambassadors may hand you a gift.
Come enjoy all Downtown Clawson has to offer