It's Never a Dull Time at Our Signature Girls' Night Out Event
Enjoy drinks and light fare from 5 to 6 at Leon & Lulu while you check out the latest trends, shop a sale, pick up your gift with purchase or just catch up with girlfriends (and yes, you read that right. Leon & Lulu now has a full bar).
Our last Girls' Night out for 2019 is December 10. The following are 2020 dates. Topics may change.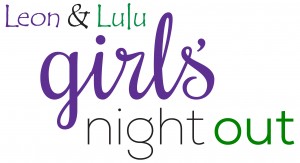 January 7th
Didn't Get What You Want?
Additional Percentage off Sale Items
February 4th
Dennis Fairchild
Chinese New Year Dinner
March 10th
Mary Liz Curtin
Packing Demonstration
April 7th
Mary Liz's Favorite Things
13th Birthday Celebration
May 5th
Spring Fashion Show
Showtime: 6:30
June 9th
The Liveable Home
Tempaper & Sherwin Williams
July 7th
Summer Sale Begins
August 4th
Made to Eat in Michigan
Local Food Vendors
September 8th
Jewelry Trunk Show
Beauty Tips & Tricks
October 6th
Fall Fashion Show
Showtime: 6:30
November 10th
Details Coming Soon
It's going to be great!
December 8th
Holiday Open House
Shopping & Cocktails