We hesitate to use the word educational loosely but some of these games are brain teasers. Others are just silly but they are all fun.
RETURN TO CATEGORIES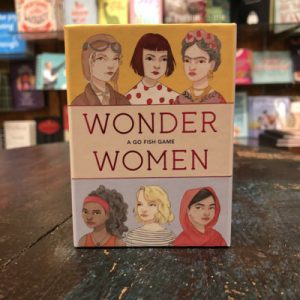 Wonder Women Playing Cards
$11.99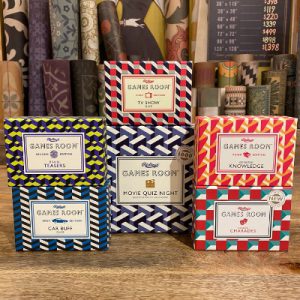 Ridley's Trivia Games
$18.99 Smal
Classic Charades, General Knowledge, TV Show Quiz, Car Buff Quiz, Brain Teasers
$26.99 Large
Movie Quiz Night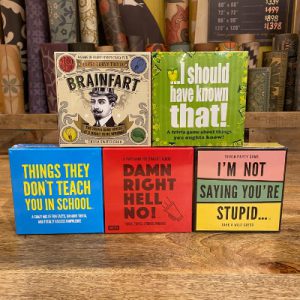 Hygee Trivia Games
$19.99
Brainfart, Things They Don't Teach You in School, I Should Have Known That, Damn Right Hell No, I'm Not Saying You're Stupid and How Old Are You Really?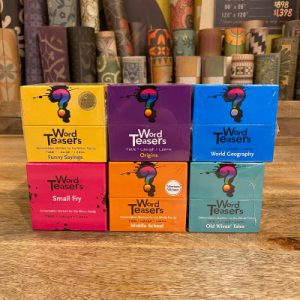 Word Teasers
$14.99
Geography, Middle School, Urban Legends, American Trivia, Funny Sayings, Origins, Small Fry, Old Wives Tales, Junior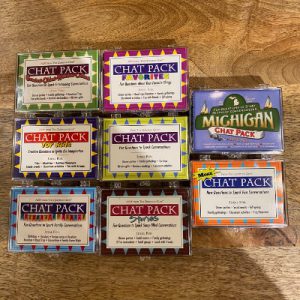 Chat Packs
$11.99
Family, Favorites, For Kids, Greatest, More, Original, Stories, Michigan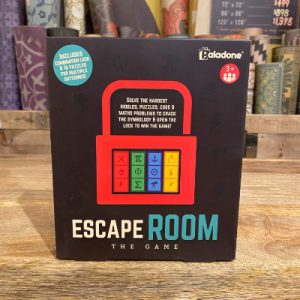 Escape Room
$16.99
Solve the hardest riddles, puzzles, code & math problems to crack the symbology & open the lock to win the game.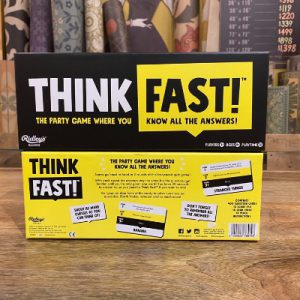 Think Fast!
$26.99
With each round the answers stay the same but the questions get harder, until you're only given one word!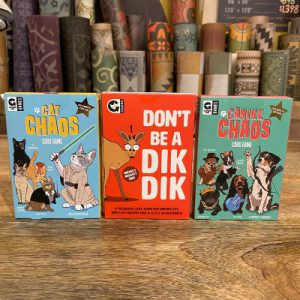 Ginger Fox Card Games
$13.99
Cat Chaos, Don't be a Dik Dik, Dog Chaos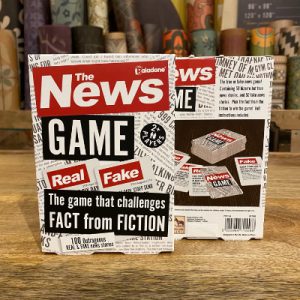 News Game…Fact or Fiction?
$26.99
Contains 50 bizarre but true news stories and 50 fake news stories.  Can you tell the difference?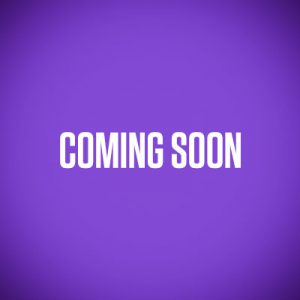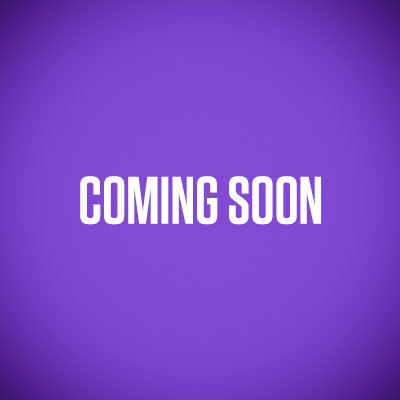 …
$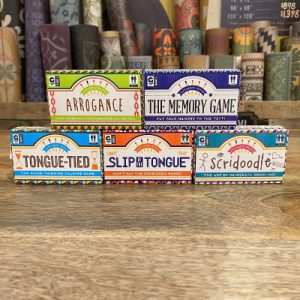 Ginger Fox Mini Games
$7.99
Arrogance, The Memory Game,
Tongue-Tied, Slip of the Tongue, Scridoodle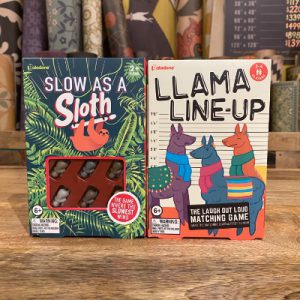 Paladone Games
$13.99
Slow as a Sloth & Llama Tune Up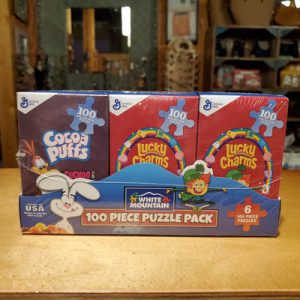 100 Piece Puzzle Pack-6 100 Piece Puzzles
$16.99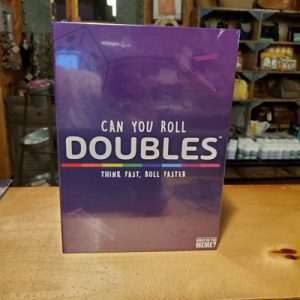 Can You Roll Doubles?
$24.99
Think fast before the person next to you rolls doubles!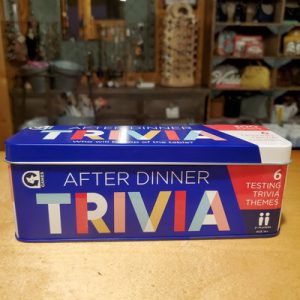 After Dinner Trivia
$21.99
"Six classic trivia categories to ensure riotous dinner party fun!"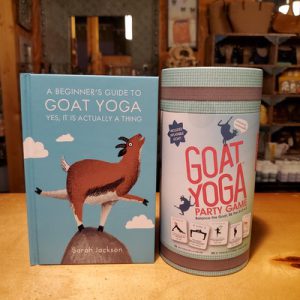 Goat Yoga Game and Book
$22.99 Game $9.95 Book
Goga is the latest sensation to sweep the internet.  Venture through various yoga poses all while balancing an inflatable goat on your back.  Please take video!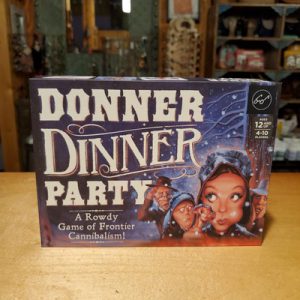 Donner Dinner Party
$19.95
"When food runs out there's no other choice but cannibalism.  Who will avoid becoming tonight's dinner and make it off the mountain alive?"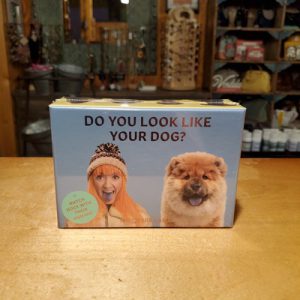 Do You Look Like Your Dog?
$16.99
"What kind of dog are you?  Pair the humans with their furry best friends with this fun memory game."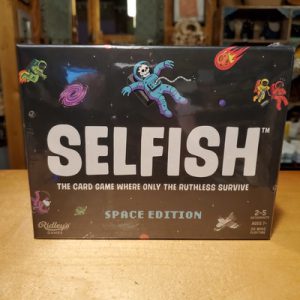 Selfish
$30.00
"You and your former friends are floating in space and your oxygen supplies are running low.  Only the first back to the ship will survive!"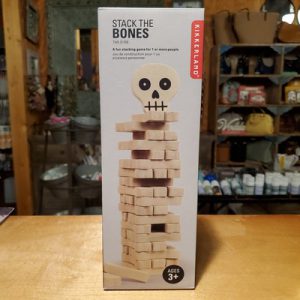 Stack the Bones
$26.99
Stack the bones high but, don't be the person that lets the skeleton fall!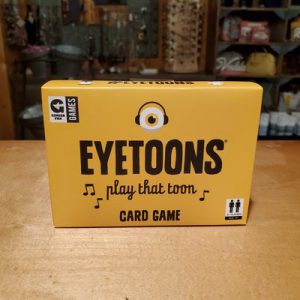 Eyetoons
$9.99
"Put your musical knowledge to the test in this fun family game.  Ho head-to-head to see who can guess the artist and the song from the cartoon on the card."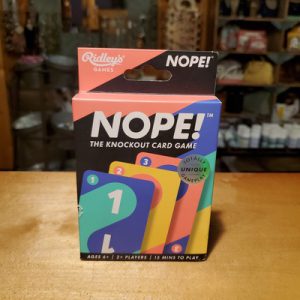 Nope!  The Knockout Card Game.
$12.99
"Make others discard their cards and hold onto your own to win.  Simple yet strategic, Nope! is an addictive color-matching card game with a whole new twist."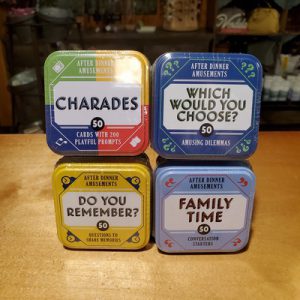 After Dinner Amusemints
$8.99
50 fun cards in each tin.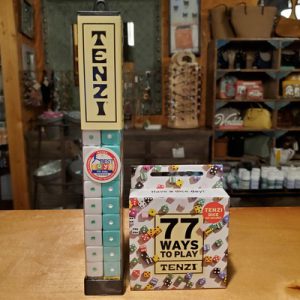 Tenzi and 77 Ways to Play Tenzi
$15.99 Dice
$11.99 77 Ways
"The world's fastest game.  Everyone gets ten dice.  Someone says "Go".  Then everyone rolls and rolls until someone gets all their dice on the same number.  Sure, there are a few more rules, but you get the idea."  Add on 77 Ways to Play Tenzi, and you'll never get bored!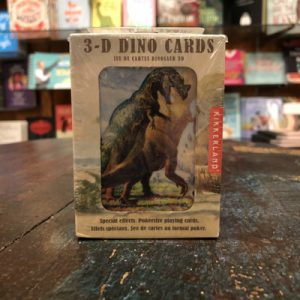 3D Dino Playing Cards
$8.99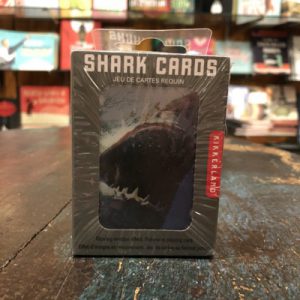 3D Shark Playing Cards


$8.99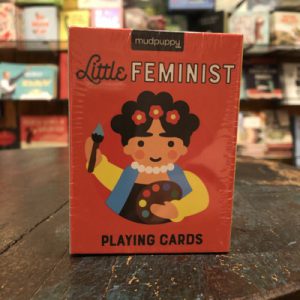 Little Feminist Playing Cards


$12.99
52 cards featuring 13 amazing women including Frida Kahlo, Rosa Parks, Amelia Earhart, and more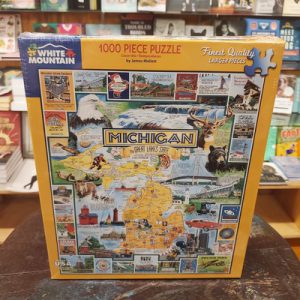 1000 Piece Michigan Places Puzzle


$19.99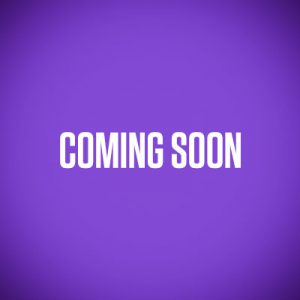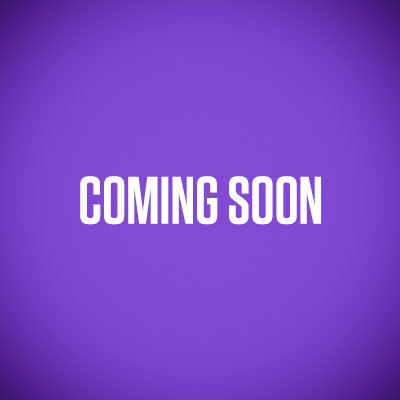 …
$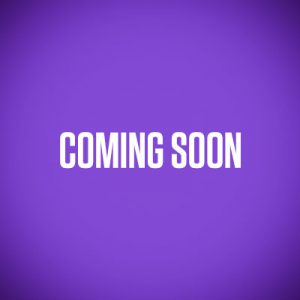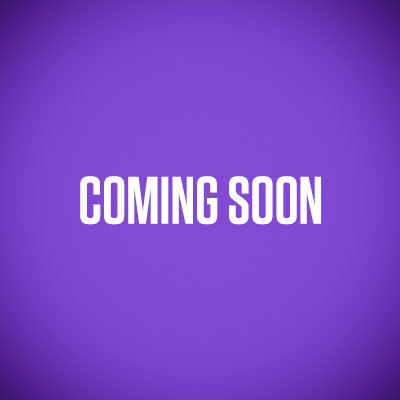 …


$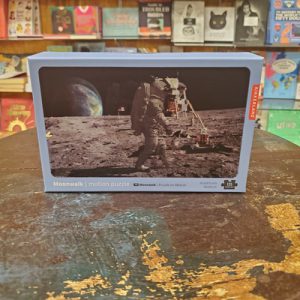 135 Piece Holographic Astronaut Puzzle
$12.99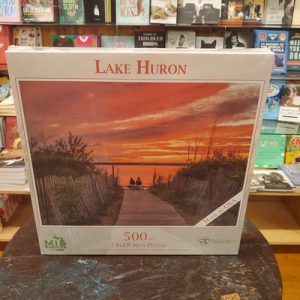 500 Piece Lake Huron Puzzle


$19.99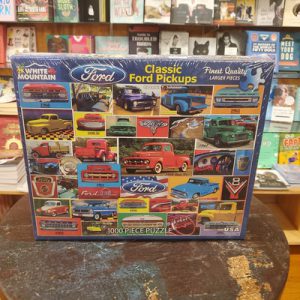 1000 Piece Classic Ford Pickups Puzzle
$19.99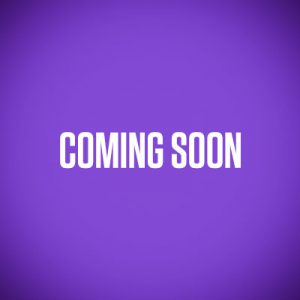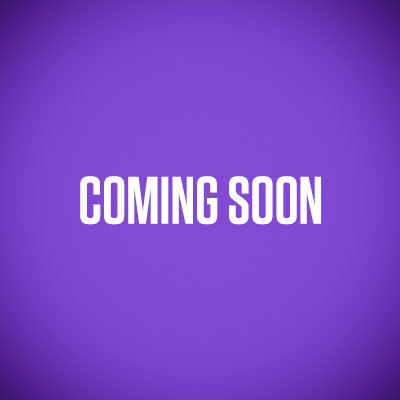 …


$