It is with heavy hearts we say goodbye to one of our favorite companies: Comfy USA, Jason, and Sun Kim have closed their doors forever and we will miss them.
We are able to set up video calls for anyone that wants to have a clothing consultation or to see more that has not made it online yet. Please email shop@leonandlulu.com or call 248-288-3600 for more information.
Sizes and styles are limited so call or email in your orders early.
Free domestic shipping on all clothing orders over $200.
Comfy Gina Dress
Chartreuse (
Sm, Md, Lg, XL)
$159.00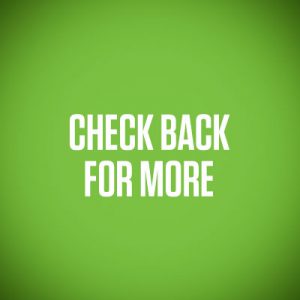 Comfy Mesh Print Dress
with Slip – Spot Print (Sm, Md, Lg, XL)
$170.00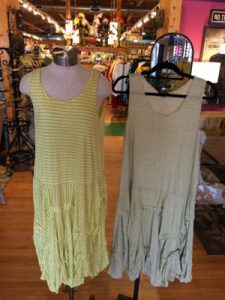 Comfy Print Crushed
Jumper – Sun Stripe (XS, Sm, Md, Lg, XL)
or Cactus Stripe (XS, Md, Lg)
$136.00
Comfy Verona Vest-City
Print Blk/Wht (XS, Md) or
Renais Print Chartreuse (XS, Lg)
$147.00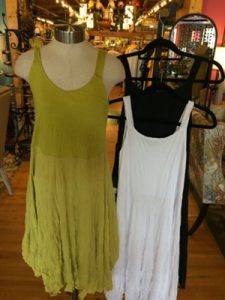 Comfy Micky Dress
Chartreuse (XS, Lg), White (XS, Sm, Md, Lg) or Black (XS, Sm, Md, Lg)
$117.00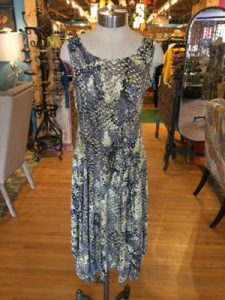 Comfy Lisa Dress
Spot Print-Small & Medium Only
$124.00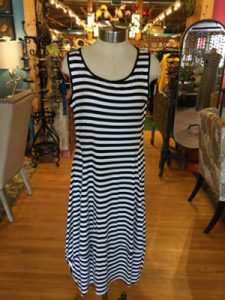 Comfy Lisa Dress
Black/White Stripe-XS and Medium Only
$113.00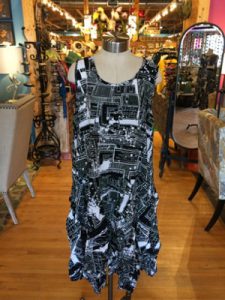 Comfy Lori Print Jumper
City Print-Large Only
$161.00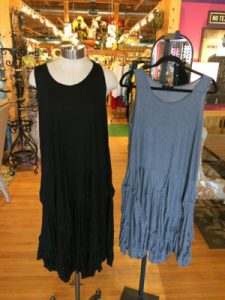 Comfy Crushed Jumper
Black (n/a) or Slate (Sm, XL)
$124.00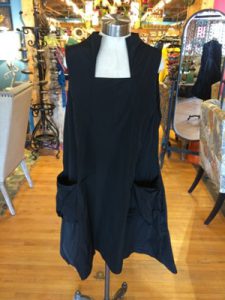 Sun Kim Zip Jumper
Black (Sm, Md, XL)
$205.00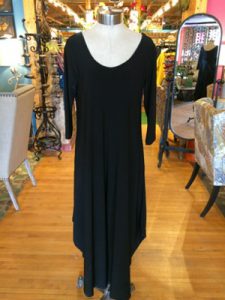 Sun Kim Armani
Jumpsuit – Black (Sm,Md, Lg, XL)
$159.00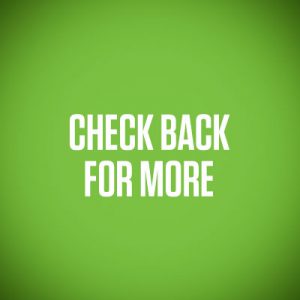 …
$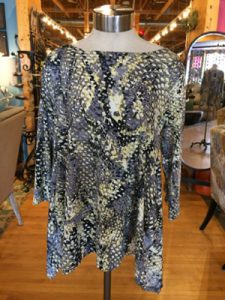 Comfy Vancouver
Tunic – Spot Print (XS, XL)
$102.00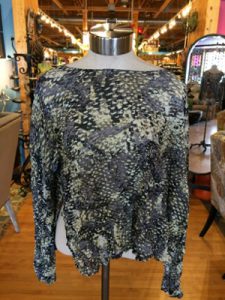 Comfy Rebecca Print
Top – Spot Print (XL Only)
$92.00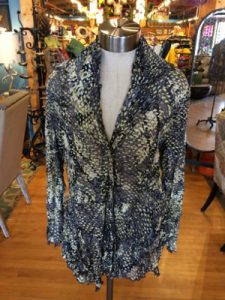 Comfy Natalie Print
Jacket – Spot Print (Md, Lg)
$147.00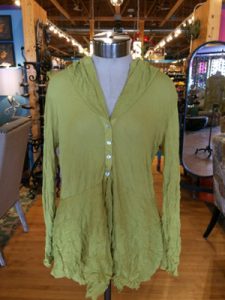 Comfy Natalie
Jacket – Chartreuse (Md, XL)
$136.00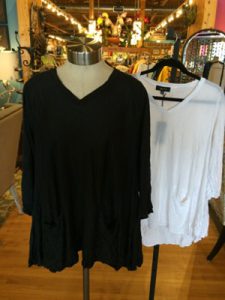 Comfy Vicki Tunic
Black (Sm) or White (XS, Sm, Md)
$97.00
Comfy Amy Print Top
Sun Stripe (Xs, Md)
$108.00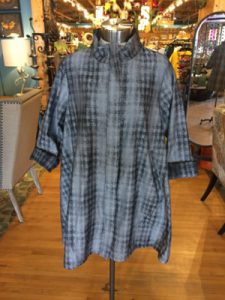 Sun Kim Olivia Jacket
Light Shadow (Sm, Md, Lg)
$228.00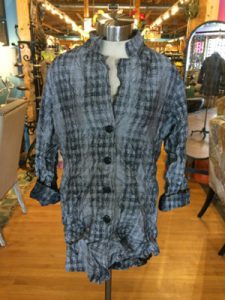 Sun Kim Boyfriend
Jacket-Light Shadow (XS, Sm, Md, Lg)
$182.00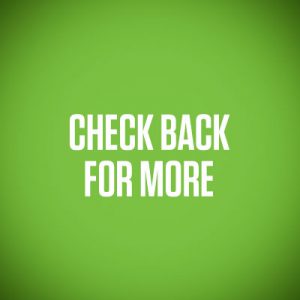 …
$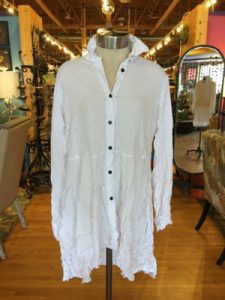 Comfy Bobby Shirt
White (Sm, Lg, XL)
$145.00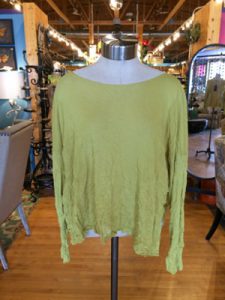 Comfy Rebecca Topper
Chartreuse (Lg)
$81.00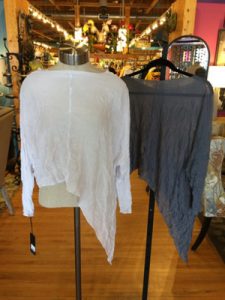 Comfy Kathy Top
White (Xs, Sm, Md, Lg) or Slate (Xs, Sm, Md)
$78.00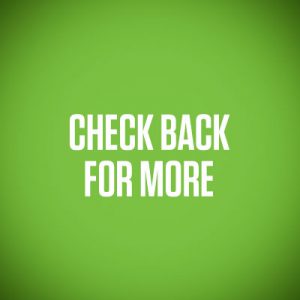 …
$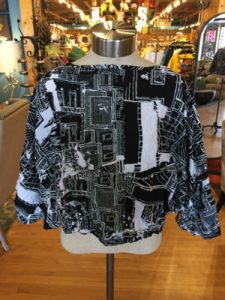 Comfy Santa Barbara
Topper – City Print (Lg)
$110.00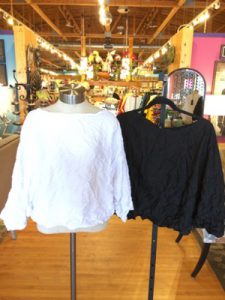 Comfy Santa Barbara
Topper – White (Sm, Md, Lg, XL) or Black (Md, Lg)
$97.00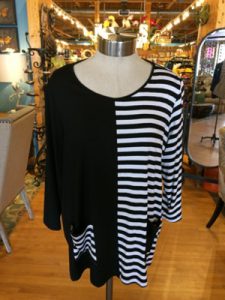 Comfy Eleana Top
Blk/Wht (Xs, Sm, Lg)
$113.00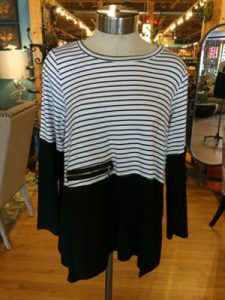 Comfy Miami Tunic
Blk/Wht (Lg)
$124.00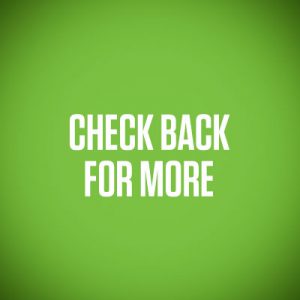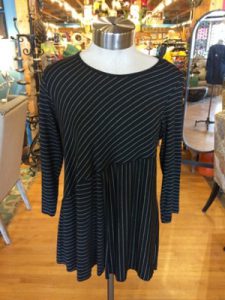 Comfy Stacey Top
Black Pinstripe (Xs, Md, XL)
$110.00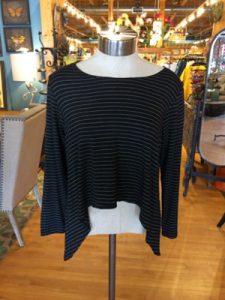 Comfy Remy Topper
Black Pinstripe (XS)
$90.00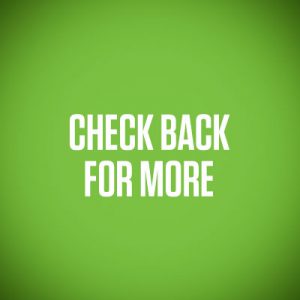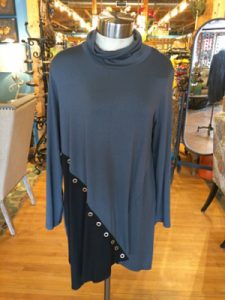 Comfy Lisbon Tunic
Charcoal/Black (Sm, Md)
$131.00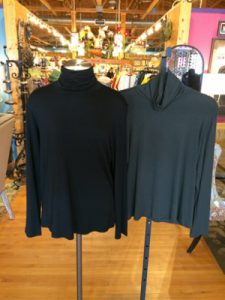 Comfy Turtleneck
Black (XS) or Olive (n/a)
$74.00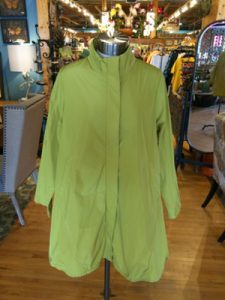 Sun Kim Olivia Jacket
Chartreuse (Sm, Md)
$205.00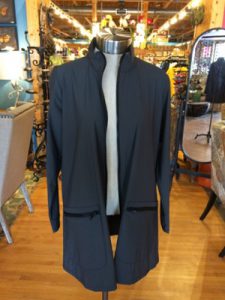 Jason Selma Jacket
Slate (Sm, Md, XL)
$159.00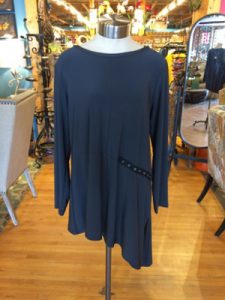 Sun Kim Kenzo Tunic
Ash (Md, Lg, XL)
$113.00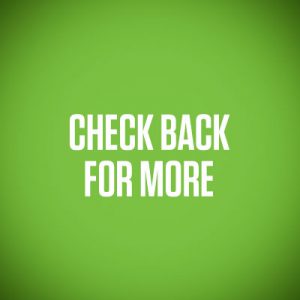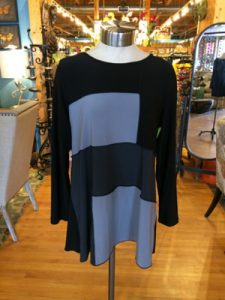 Sun Kim Celine Top
Black/Ash (XS, Lg, XL)
$108.00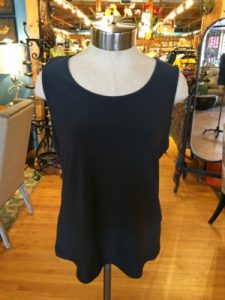 Sun Kim Short Tank
Ash (Lg, XL)
$62.00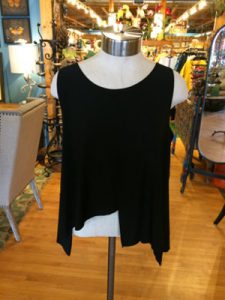 Sun Kim Rachel Topper
Black (XS, XL)
$79.00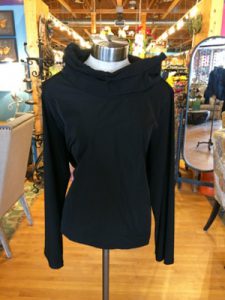 Sun Kim Selma Top
Slate/Blk (Md, Lg, XL)
$124.00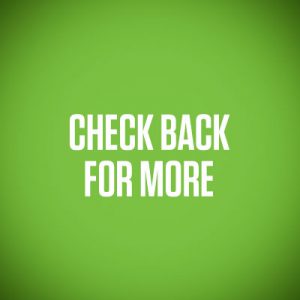 $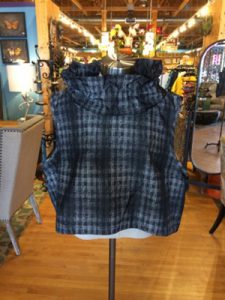 Sun Kim Wire Collar Vest
Dark Shadow (Sm, Md, Lg, XL)
$138.00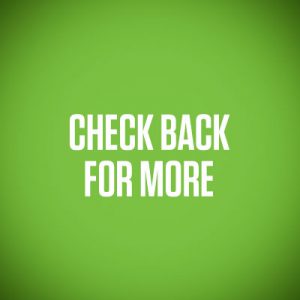 …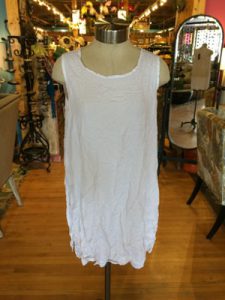 Comfy Cindy Tank
White (XS, Sm)
$81.00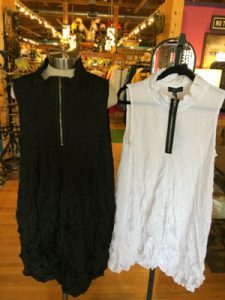 Comfy Verona Vest
Black (XS, Lg) or White (Sm, Lg)
$147.00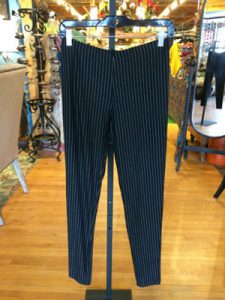 Comfy Extra Long Legging
Black Pinstripe
$53.00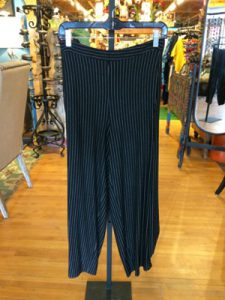 Comfy Michelle Pant
Black Pinstripe
$124.00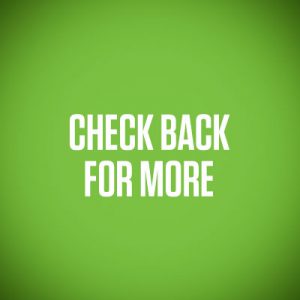 …
$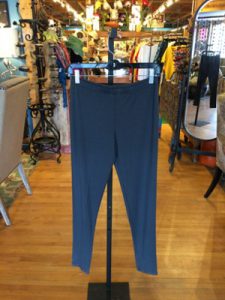 Comfy Extra Long
Legging – Charcoal
$54.00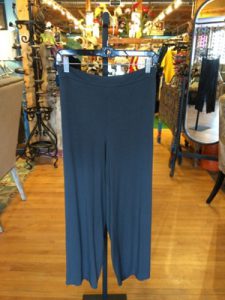 Comfy Michelle Pant
Charcoal
$124.00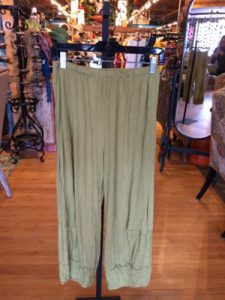 Comfy Pandora Pant
Cactus
$102.00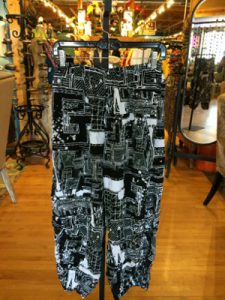 Comfy Tina Ankle Pant
City Print
$161.00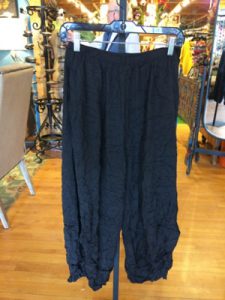 Comfy Tina Ankle Pant
Black
$149.00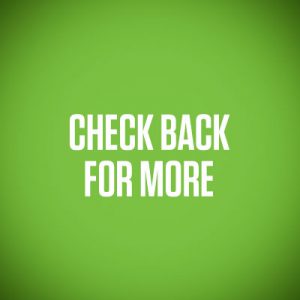 …
$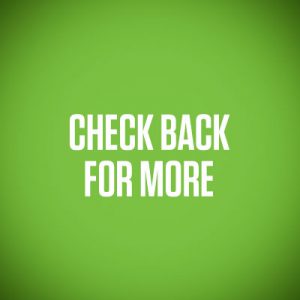 …
$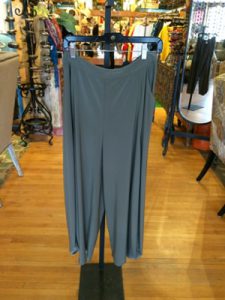 Sun Kim Stacy
Ankle Pant – Hazel
$122.00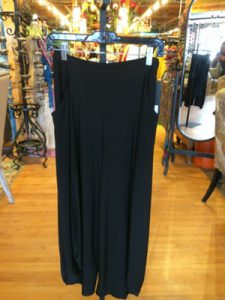 Sun Kim Stacy
Ankle Pant – Black
$122.00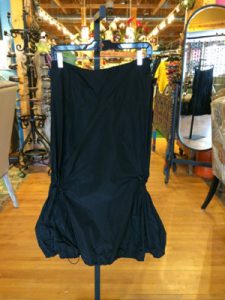 Sun Kim Berlin
Skirt – Black
$154.00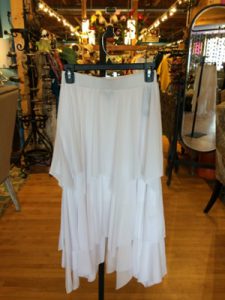 Comfy Henna
Skirt – White
$159.00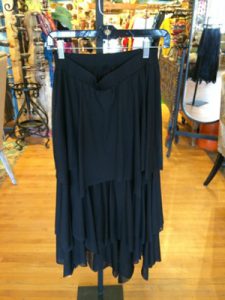 Comfy Henna
Skirt – Black
$159.00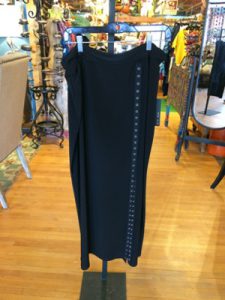 Long Snap
Skirt – Black
$113.00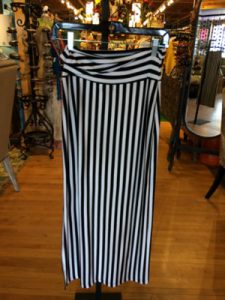 Comfy Simple Long
Skirt – Blk/Wht Stripe
$97.00