"The LUUKAA spirit is resolutely sophisticated, constructive, and bold."

Luukaa's creative team does all the brainstorming, pattern-creating, cutting, sample-making and producing at their studio in the heart of Istanbul.  The designs are to empower women, no matter what age, size or shape they may be.
Sizes and styles are limited so order early. Call 248.288.3600 for questions or to ask about fit/sizing.
Free domestic shipping on all clothing orders over $200.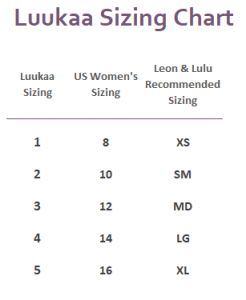 Aria Linen Tank | Beige
Available Sizes: XS – XL
$99.00
Jill Stripe Collar Dress | Grey/Yellow
Available Sizes: XS-XL
$160.00
Jill Striped Button Tunic | Grey/Yellow
Available Sizes: XS-XL
$155.00
Ruby T-Shirt Dress | Pomegranate
Available Sizes: XS-XL
$85.00
Ruby Linen Short Sleeve Dress | Pomegranate
Available Sizes: XS, SM, MD, XL
$215.00
Ruby Stretch Tank Dress | Pomegranate
Available Sizes: SM-XL
$90.00
Carmen Tulle Skirt | Pomegranate
Available Sizes: XS-XL
$78.00
Ruby Linen Tank Dress | Rose
Available Sizes: XS, MD
$235.00
Ruby Linen Easy Top | Rose
Available Sizes: XS-XL
$180.00
Linen Collar Dress | Indigo
Available Sizes: XS-XL
$245.00
Ruby Linen Easy Top | Indigo
Available Sizes: XS-XL
$180.00
Linen Wide Leg Pant | Indigo
Available Sizes: XS-XL
$152.00
Ruby Stretch Tank Dress | Yellow
Available Sizes: XS-XL
$90.00
Jill T-Shirt Dress | Yellow
Available Sizes: XS-XL
$115.00
Carmen Wide Tank | Yellow
Available Sizes: XS-XL
$78.00
Ruby Straight Skirt | Yellow
Available Sizes: SM-XL
$80.00
Carmen Wide Tank | White
Available Sizes: XS-XL
$78.00
Basic Sheer Tee | Black
Available Sizes: XS, MD, LG, XL
$54.00
Basic Sheer Tee | Pomegranate
Available Sizes: XS-XL
$54.00
Basic Sheer Tee | White
Available Sizes: XS-XL
$54.00
Jasmine 3/4 Sleeve Top
Available Sizes: XS-XL
$98.00
Jill Stretch Tank Dress | Dark Grey
Available Sizes: XS-XL
$90.00
Jill Wide Leg Pant | Dark Grey
Available Sizes: XS-XL
$102.00
Aria Linen Wide Leg Pant | Grey
Available Sizes: XS-XL
$150.00
Jasmine Linen Hi-Low Top | Beige
Available Sizes: XS-XL
$198.00
Jasmine Linen Dress | Beige
Available Sizes: XS-XL
$235.00
Jasmine Linen Wide Leg Pant | Beige
Available Sizes: XS-XL
$195.00
Jasmine Linen Cowl Neck Jacket | Beige
Available Sizes: XS-XL
$172.00
Jasmine Linen Pocket Skirt | Beige
Available Sizes: XS-XL
$198.00
Aria Linen Short Sleeve Dress | Beige
Available Sizes: XS-XL
$190.00
Aria Linen Duster
Available Sizes: XS-XL
$225.00
Aria Linen Color Block Pant
Available Sizes: XS-XL
$165.00
Grace Sheer Back Top | White
Available Sizes: XS-XL
$165.00
Grace Sheer Dress Topper | White
Available Sizes: XS-XL
$145.00
Grace Cotton Button Up
Available Sizes: XS-XL
$130.00
Aria Linen Dress
Available Sizes: XS-XL
$210.00
Jill Pocket Tunic | Black
Available Sizes: XS-XL
$130.00
Grace Sheer Dress Topper | Black
Available Sizes: XS-XL
$145.00
Grace Sheer Back Top | Black
Available Sizes: XS-XL
$165.00
Grace Linen Plaid Dress
Available Sizes: XS-XL
$260.00
Aria Linen Tank Dress | Grey
Available Sizes: XS-XL
$235.00
Grace Linen Stripe Skirt | Black
Available Sizes: XS-XL
$195.00
Grace Linen Plaid Pant | Black
Available Sizes: XS-XL
$185.00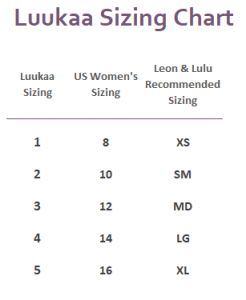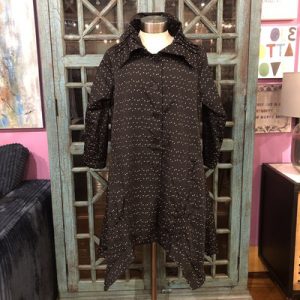 Carmen Long Polka Dot Jacket
Available Sizes: XS-MD
$245.00 | Sale $182.99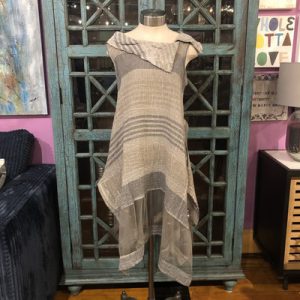 Gloria Linen Tunic Olive
Available Sizes: L, XL
$198.00 | Sale $137.99
Teresa Tie Front Dress Olive
Available Sizes: MD – XL
$148.00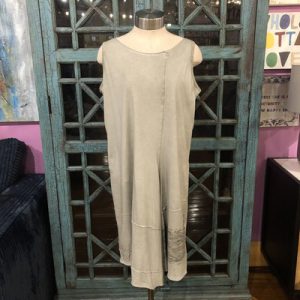 Gloria Long Tank Olive
Available Sizes: XS – XL
$98.00 | Sale $72.99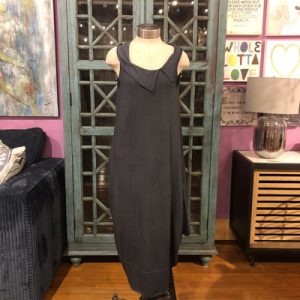 Gloria Dress Petrol
Available Sizes: SM-XL
$130.00 | Sale $90.99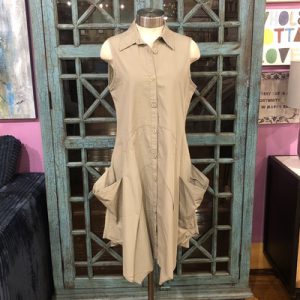 Teresa Top 2 Pocket Top Olive
Available Sizes: MD,LG
$135.00 | Sale $100.99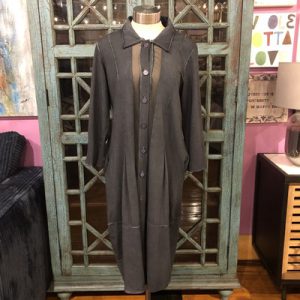 Gloria Duster Petrol
Available Sizes: SM-XL
$158.00 | Sale $109.99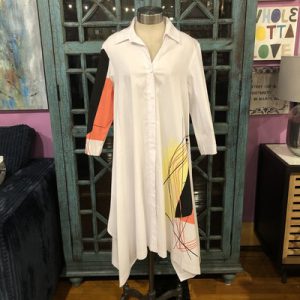 Carmen Long Sleeve Shirt
Available Sizes: XS, S, MD, XL
$159.00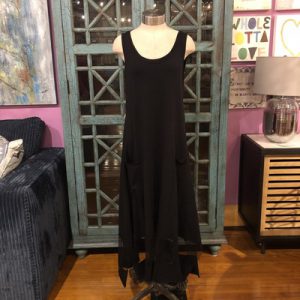 Carmen Tank Dress Black
Available Sizes: XS, MD, LG
$115.00
Gloria Skirt Olive
Available Sizes: XS – XL
$134.00 | Sale $99.99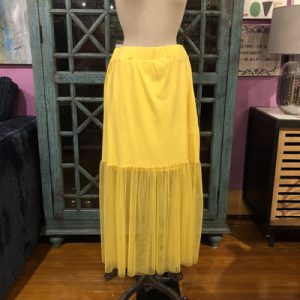 Carmen Tulle Skirt Yellow
Available Sizes: SM-LG
$78.00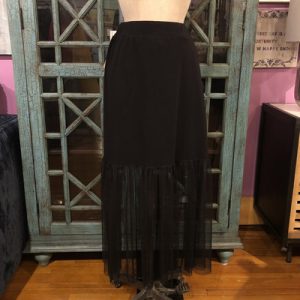 Carmen Tulle Skirt Black
Available Sizes: SM – XL
$78.00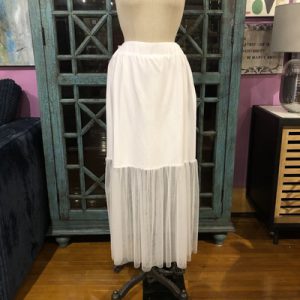 Carmen Tulle Skirt White
Available Sizes: XS – XL
$78.00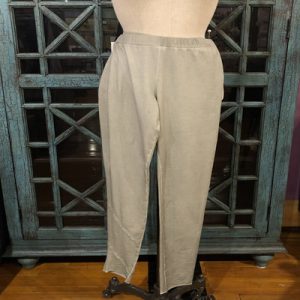 Gloria Legging Olive
Available Sizes: MD-XL
$65.00 | Sale $47.99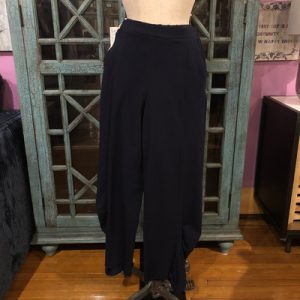 Teresa Pant Navy
Available Sizes: SM-MD
$98.00 | Sale $72.99
Teresa Pull On Pants Navy
Available Sizes: SM – XL
$125.00 | Sale $86.99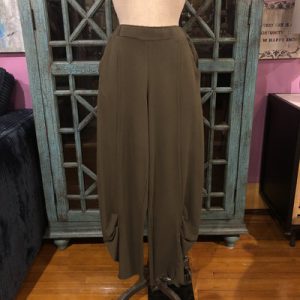 Teresa Pant Olive
Available Sizes: XS – MD
$98.00 | Sale $72.99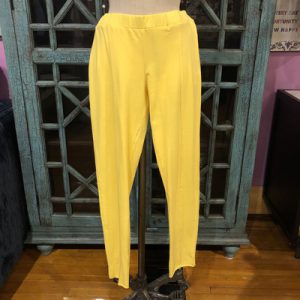 Jill Legging Yellow
Available Sizes: XS, MD
$65.00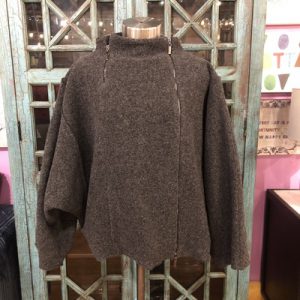 Bonnie Short Zip Jacket
Available Sizes: LG
$260.00 | Sale $50.00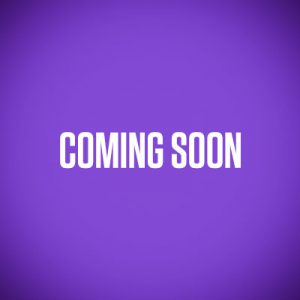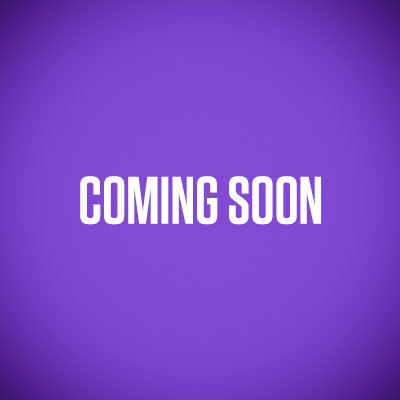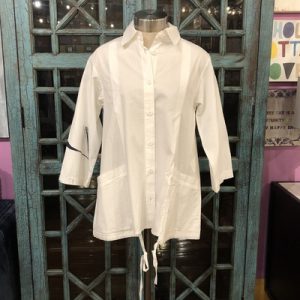 Teresa Print Shirt White
Available Sizes: XS – XL
$140.00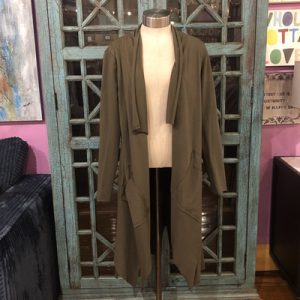 Tesera Duster Olive
Available Sizes: XS – L
$124.00 | Sale $92.99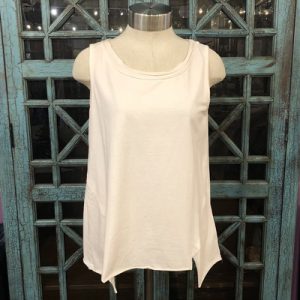 Gloria Tank Pink
Available Sizes: XS, MD
$60.00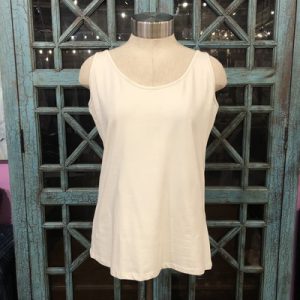 Basic Tank Beige
Available Sizes: XS-L
$45.00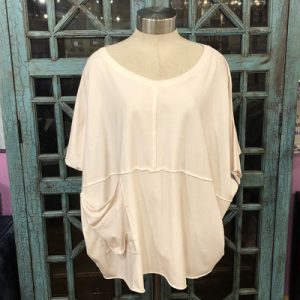 Gloria Tee Shirt Pink
Available Sizes: XS, SM, LG
$94.00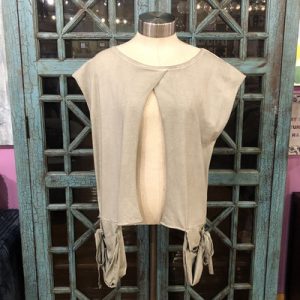 Gloria Pocket Vest Olive
Available Sizes: XS – L
$95.00 | Sale $70.99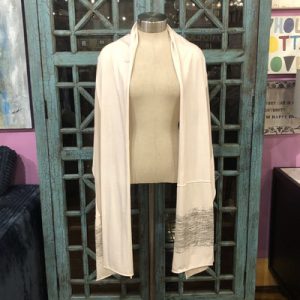 Gloria Shawl Pink O/S
Available Sizes: O/S
$68.00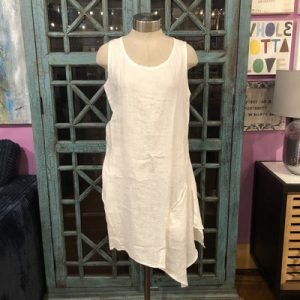 Aria Linen Long Tank White
Available Sizes: XS-XL
$134.00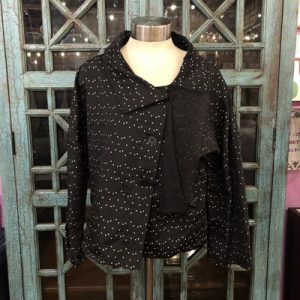 Carmen Short Polka Dot Jacket
Available Sizes: XS-XL
$150.00 | Sale $111.99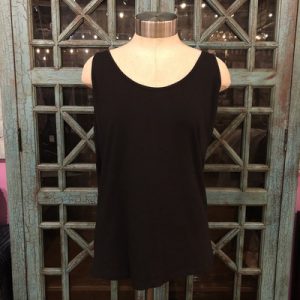 Basic Tank Black
Available Sizes: XS-XL
$45.00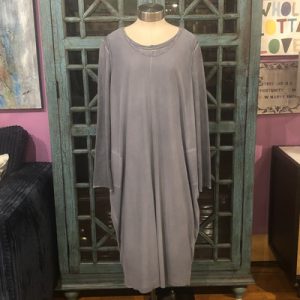 Beverly Dress and Jumper Mint
Available Sizes: SM, MD
$210.00 | Sale $50.00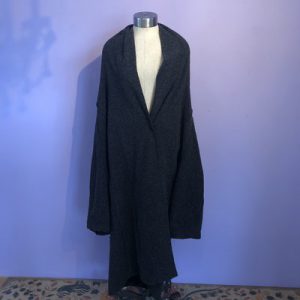 LUKA9K0322
Available Sizes: XL
$410.00 |  SALE 163.99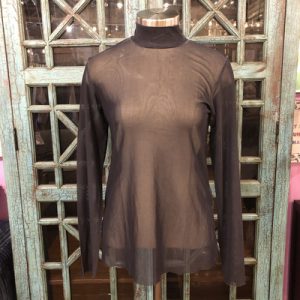 Basic Mesh Mock Neck Navy
Available Sizes: XS,LG,XL
$35.00 | Sale $16.99
Basic Sheer Tee Olive
Available Sizes: MD
$35.00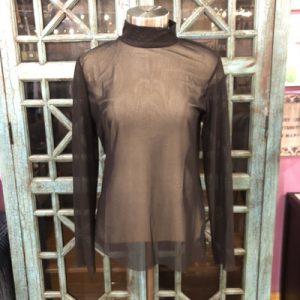 Basic Mesh Mock Neck Black
Available Sizes: XS
$35.00 | Sale $16.99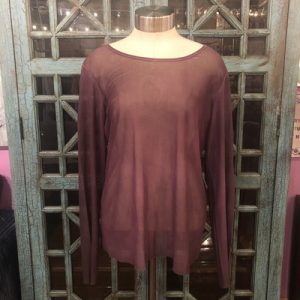 Basic Mesh Tee Burgundy
Available Sizes: LG
$35.00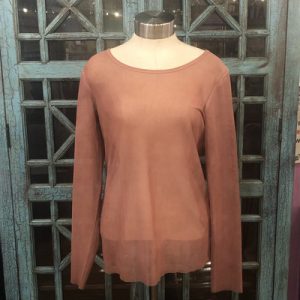 Basic Mesh Tee Cinnamon
Available Sizes: XS
$35.00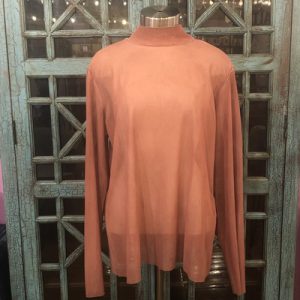 Basic Mesh Mock Neck Cinnamon
Available Sizes: XL
$35.00 | Sale $16.99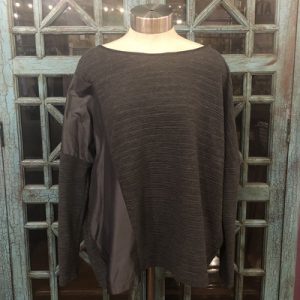 Alexa Solid Panel Top Grey
Available Sizes: MD
$173.00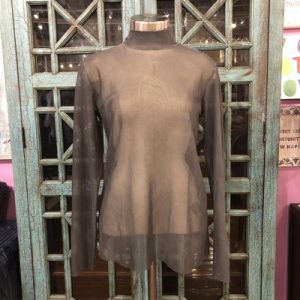 Basic Mesh Mock Neck Dark Grey
Available Sizes: XS
$35.00 | Sale $16.99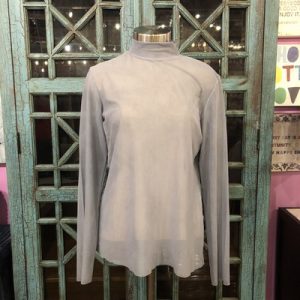 Basic Mesh Mock Neck Mint
Available Sizes: XL
$35.00 | Sale $16.99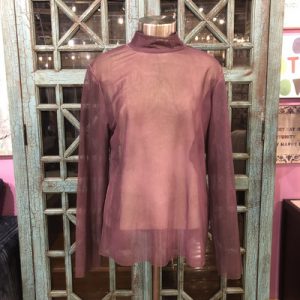 Basic Mesh Mock Neck Burgundy
Available Sizes: XS,MD
$35.00 | Sale $16.99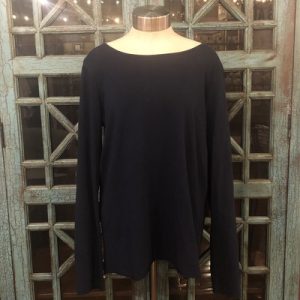 Basic Tee Navy
Available Sizes: LG
$68.00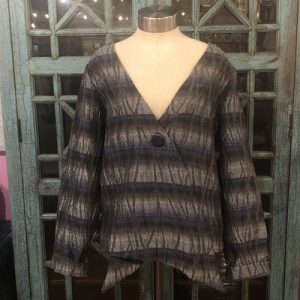 Alexa Asymmetric Jacket Navy
Available Sizes: LG
$198.00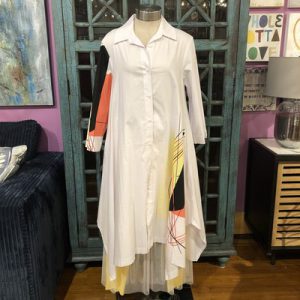 Suggested Outfit 1
Luukaa Carmen Long Sleeve Shirt, Luukaa Jill Legging Yellow, Luukaa Carmen Tulle Skirt White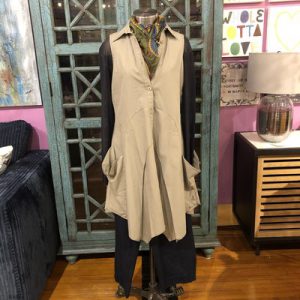 Suggested Outfit 2
Luukaa Theresa Pull On Pants Navy, Luukaa Basic Mesh Tee Navy, Theresa Top Olive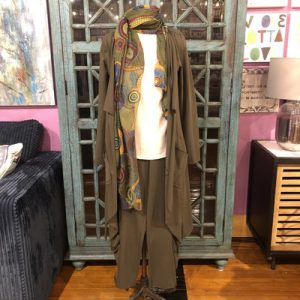 Suggested Outfit 3
Luukaa Teresa Pant Olive, Luukaa Tesera Duster Olive, Luukaa Gloria Tank Pink