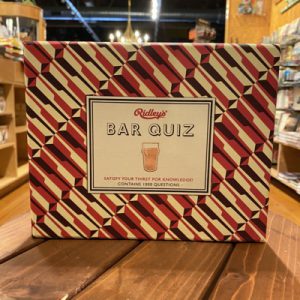 Bar Quiz
$35.99
With honor, bragging rights and the Quiz Trophy at stake, you have everything to play for with over 10 challenging topics ranging from pop culture to general knowledge.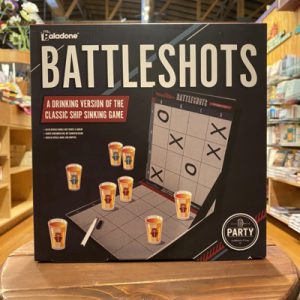 Battleshots
$13.99
A drinking version of the classic ship sinking game.
Buy one for yourself, send one to a friend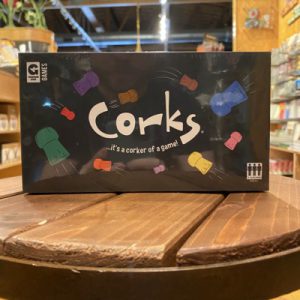 Corks
$21.99
A fast and furious card game of elimination, speed, thought, coordination, stealth and dastardly cunning.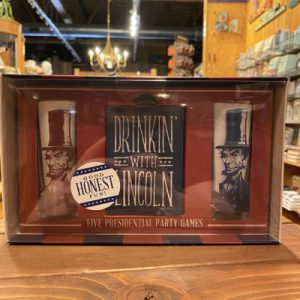 Drinkin' with Lincoln
$18.95
Party with your favorite President.  Five classic drinking games get a presidential twist: Battle of Gettysburg, Secret Legislation, Lincoln's Top Hat and more.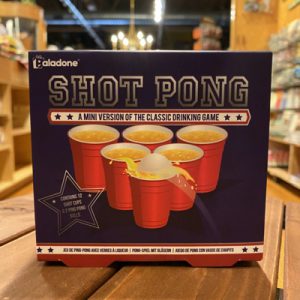 Shot Pong
$7.99
A mini version of the classic drinking game.
(or beer pong for people with tiny hands)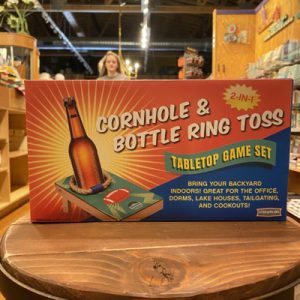 Cornhole & Bottle Ring Toss
$16.99
Bring your backyard indoors.  Great for the office, dorms, lake houses, tailgating, cookouts and quarantine!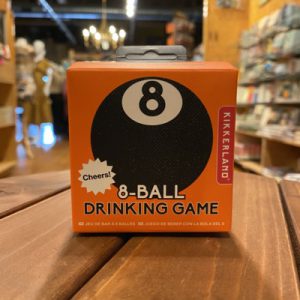 8-Ball Drinking Game
$6.99
Shake the magic 8 ball for a drink or a dare.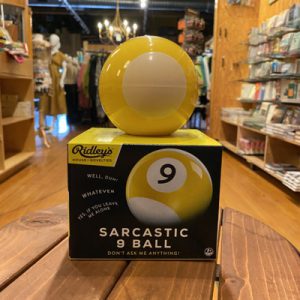 Sarcastic 9 Ball
$24.99
Haven't you got better things to do?
If you really must, ask me a question, shake me and turn me over for a sarcastic response...obviously.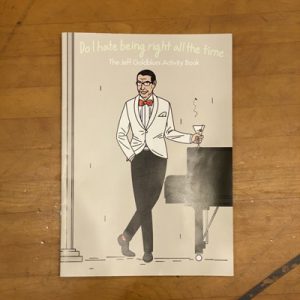 Jeff Goldblum Activity Book
$9.00
Draw your own Jeff Goldblum emoji, help him escape Jurassic Park, Spot the difference between two Jeffs and more.
Doodle Master-Call Fast Only 1 Left!
$19.99
Combine characters and scenarios to create an almost endless amount of weird, wacky and NSFW drawings.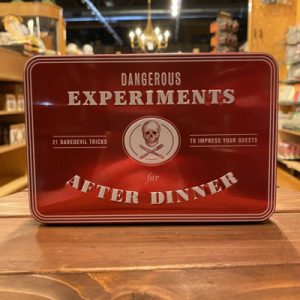 Dangerous Experiments for After Dinner
$19.99
Bored of hearing the same old dinner-party chitchat
time and time again? This game will provide all the
postprandial excitement you need.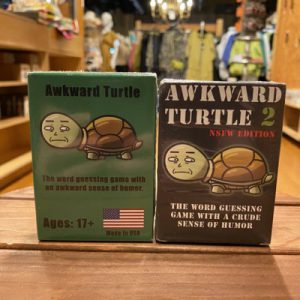 Awkward Turtle 1 and 2
$15.99
Both are word guessing games: Version 1 is for folks with an awkward sense of humor; Version 2 is for folks with a crude sense of humor (NSFW)
Title
description