Apply Today!
Made to Eat in Michigan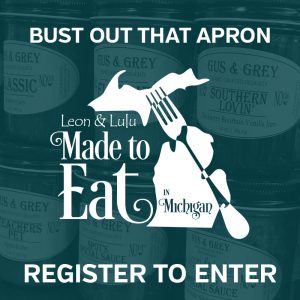 We're looking for the best that Michigan has to offer for Made to Eat in Michigan.
Tuesday, August 6 from 5 pm – 8 pm
From zesty salsas and spicy sausage to the most scrumptious jams, honey, candies and everything in between.
Space is limited to about 20 vendors.
There is no admission fee to attend or exhibit.
40% commission fee is charged on all sales.
Click the link below to apply: