Apply Today!
Fall Artists' Market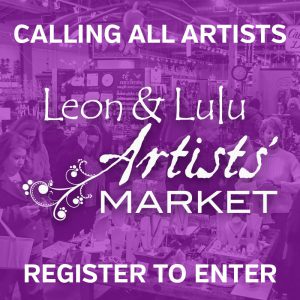 Get ready for the Fall Artists' Market,
one of the biggest events of the year at Leon & Lulu.
Apply now – the jury will choose 30 lucky craftspeople, based on originality, design, selection, and marketability.
All items must be handmade in the USA
and the artist must be present.
There is no fee to exhibit or attend.
A 40% gallery fee will be charged on all sales.
Click the link below to apply: